3D – In Your Face – October 21st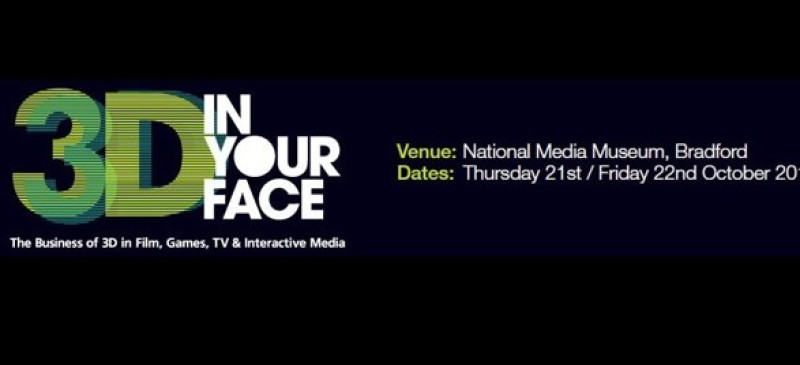 This looks like a great event, happening on the 21st and 22nd of this month….
"3D technologies are exploding across all platforms – you need to understand them! Join us at 3D In Your Face to hear the latest about 3D developments from the leading industry experts. Network and see the latest technology demos.
From Streetdance 3D and Avatar to 3D gaming and Sky's new 3DTV channel, all content producers and platforms are investing in and developing these technologies. 3D has recently taken over the cinema with Avatar, Bolt, Alice in Wonderland, Monsters vs Aliens and 3D TV will be in living rooms from this autumn. Nintendo has unveiled its 3DS and Playstation 3 now supports Stereoscopic 3D.
The UK needs to be at the forefront of this game changing technology and we want freelancers, businesses and students from across the North to understand these technologies and developments.
That's why 3D In Your Face has brought the industry's leading experts from across these platforms together for a two-day conference on 21st/22nd October at the National Media Museum in Bradford – the world's first UNESCO City of Film.
The first day will examine and debate developments across gaming and interactive technologies whilst day two will cover 3D film and TV from content development to production through to post production and VFX. All at a heavily subsidised cost, don't miss out! You can attend only one day or both – BOOK HERE.
3D In Your Face will coincide with the launch of the National Media Museum's 'Experience 3D' season, including 3D displays from photography, games, TV and films".