Are you backing Kickstarter?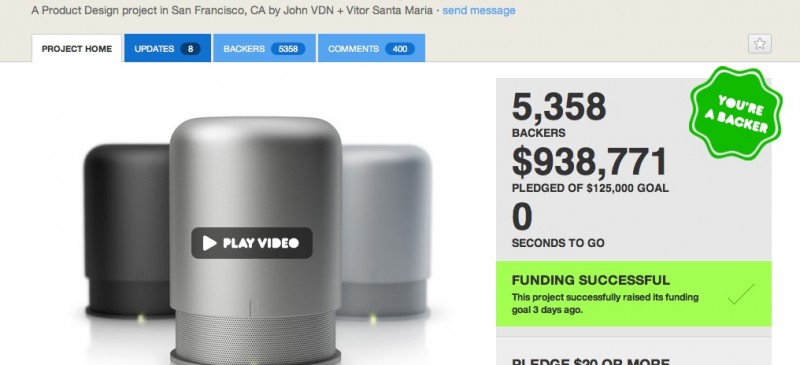 I'm loving Kickstarter, and yet, have only really been aware of it since last year. It's been a around a little longer – Kickstarter was founded in April 2009 by Perry Chen, Yancey Strickler, and Charles Adler and is probably the best example of crowd sourced funding on the web.
What is Kickstarter?

Kickstarter is a new way to fund creative projects.
We believe that:

• A good idea, communicated well, can spread fast and wide.

• A large group of people can be a tremendous source of money and encouragement.

Kickstarter is powered by a unique all-or-nothing funding method where projects must be fully-funded or no money changes hands.
So far there have been a huge variety of projects, and it's not all technology (although that's the area I'm really interested in). You have people asking to fund a project about making original Irish Poitín, to Cineskates Camera Sliders.
The curated pages are pretty good – everything from Etsy to TED.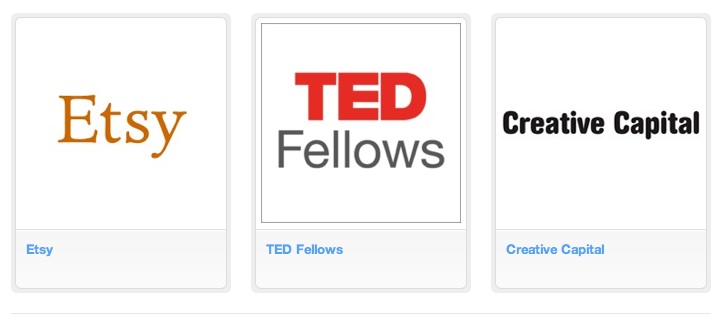 They also have a great blog, and it is well worth just going to have an explore and find things of interest.
So, are you interested? Have a look at the links below for more information:
How do I pledge / back a project?
Never mind the backing bit, how do I start a project?!
Have a project in mind you would like to launch? Kickstarter school is here!
Whilst this is all very good, and 99% of the stories, reviews and posts I've read about Kickstarter are good, there have been a few instances where things have not gone as smoothly as they could. It's well worth reading about Matt Haughey's experience. He goes into detail about a project which has left a lot of unhappy backers. I guess, as with everything, and especially with everything online, use your common sense and be careful.
To be honest, this does seem to a rare occurrence and the whole concept of being able to fund amazing ideas and products is a good one. So, please do let me know in the comments which projects, if any, you've backed!