Are you Noded and Ready for 2009?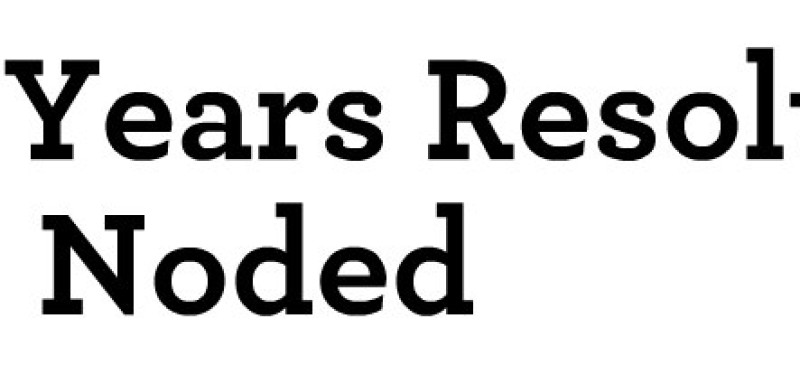 With a new year ahead of us, why not make a resolution that you will not only want to follow but that will benefit you for years to come. Whether you are a freelancer or employed, make the decision to improve the way you work by starting or joining a Noded team in 09.
2009 is looking like a tough year for a lot of businesses. This is why, becoming Noded is more important than ever.
So what is being Noded? Noded is a concept from Jaan Orvet and Andreas Carlsson, two very experienced web workers who have formulated the concept of a Noded team.
It is about a new way of working, a way that doesn't require you to turn your whole world on its head or to buy lots of things. The book explains why working in a Noded team is based on logical and natural ways of interacting with people, nurturing ideas, and simply doing a better job without the constraints of everything that comes with traditional "office life".
"A group of individuals, often but not necessarily geographically far apart, that come together to form temporary or recurring project teams. Unlike 'distributed teams' Node teams work for a wide range of clients and any member of a Node team can take the lead to bring in work, manage work and choose their team members."
Lets face it, traditional office life can be a challenge, and not for some people. Certainly us here at Hull Digital, are in the Noded camp, and are not fans of the traditional, slow ways of working. The web empowers people to break free from a one location constraint.
The Noded blog's latest post is what stimulated this post, and raises some very, very important points. The one which really rings true is this one: think about why you work. If you're doing something you really truly enjoy, then you are on the rigth track. You are never, ever going to be in the zone, doing great work, as inside you, it will always be an uphill battle.
There will be some future posts on Noded teams, and specifically looking at the technology and the web-based applications which can empower you in your day to day business.