Digital Britain Unconference – Yorkshire & Humber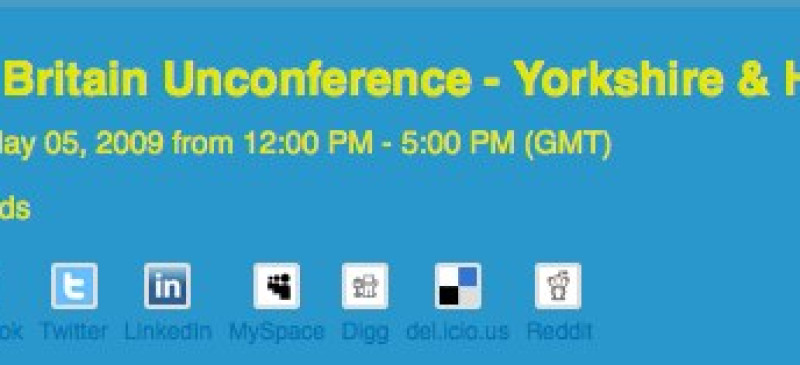 Following on from the offiical Digital Britain meetings in London and Leeds, there has been a flurry of activity around the UK to setup and organise Digital Britain Unconferences.
In the light of the Digital Britain Summit held on 18th April, a few people got together via Twitter with a suggestion to hold an unconference to discuss the Digital Britain report, and make recommendations to it.
You can see all the details about the events which are happening here on their blog, and importantly, there is an event happening in Leeds on Tuesday, May 05, 2009 from 12:00 PM – 5:00 PM (GMT) – details and sign up here on the eventbrite site.
So if you fancy giving your real, unadulterated feedback, then get along! Thanks to Guy (@fibreguy) for the reminder to post about this! 🙂
The location is Old Broadcasting House, Woodhouse Lane, Leeds, LS2 9EN.