Fearful of your location?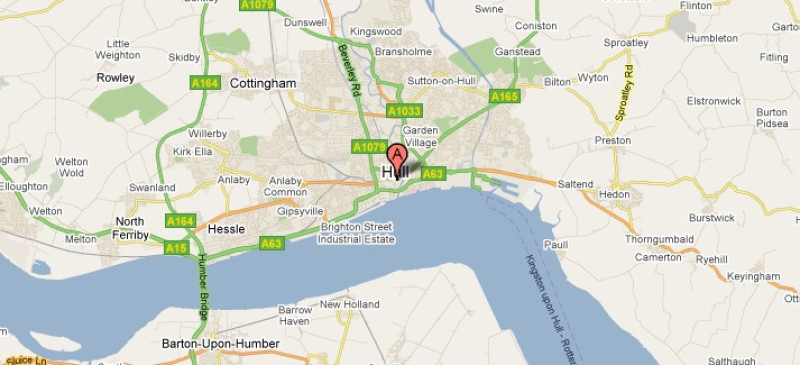 Finally, Apple have actually said something official about the location data fiasco. I say fiasco, as for me at least, totally blown up out of proportion.
For those of you who don't know, it all blew up just over a week ago when people began to discover there was a location tracking database on their iPhone.
(If you want to know the ins and outs of how the iPhone knows where you are, then this is a must-read article by Glenn Fleishmann over at Macworld).
Now normally (most) people would a) not know about this b) not be able to access it and do much with it. In this instance, it was not the case. A simple application can be downloaded and used to visualise your movements and this is where things started to get messy.
An example of what this application shows is below:
Washington DC to New York from Alasdair Allan on Vimeo.
Pretty clever eh? So people were starting to become worried about if this database fell into the wrong hands, mischief could be made. However, it seems that this location data is not that accurate, so is there anything to be worried about?
The worry stems from the fact that people didn't know it did this.
I'm not sure at this point. Apple have released a statement which you can read here. The first two items are below:
1. Why is Apple tracking the location of my iPhone?
Apple is not tracking the location of your iPhone. Apple has never done so and has no plans to ever do so.

2. Then why is everyone so concerned about this?
Providing mobile users with fast and accurate location information while preserving their security and privacy has raised some very complex technical issues which are hard to communicate in a soundbite. Users are confused, partly because the creators of this new technology (including Apple) have not provided enough education about these issues to date.
And what is very interesting, is the last point >> Software Update:
Sometime in the next few weeks Apple will release a free iOS software update that:

– reduces the size of the crowd-sourced Wi-Fi hotspot and cell tower database cached on the iPhone,
– ceases backing up this cache, and
– deletes this cache entirely when Location Services is turned off.

In the next major iOS software release the cache will also be encrypted on the iPhone.
This is exactly what Gruber thought – it was something in the iOS software which was just missed. Rather than deleting this cache of location data every now and then, your iPhone stored it. Hence the ability to go and see "where you've been".
It looks like Apple have realised this was a mistake and have made the above moves to put people's minds at rest. That saved database of location certainly made the tech and mobile headlines last week and it goes to show that location is still very important to people like Apple, but also consumers.
It's not only in the background where smartphones are recording your location. A huge number of apps use it, especially for photography. Instagram, Twitter, flickr… they all use "location services" on the iPhone.
I'll be very interested to know what you think about "broadcasting" your location.
Are you becoming more aware of it?
Are you choosing not to?
Do you think it is putting yourself at risk from nefarious other parties?
Do hardware and software companies need to make us more aware of location and what is, and what is not tracked?
Over to you.
JM
UPDATE
Apple have just released the new iOS 4.3.3 and as you can see below, it is addressing the database: