HDLive attendee information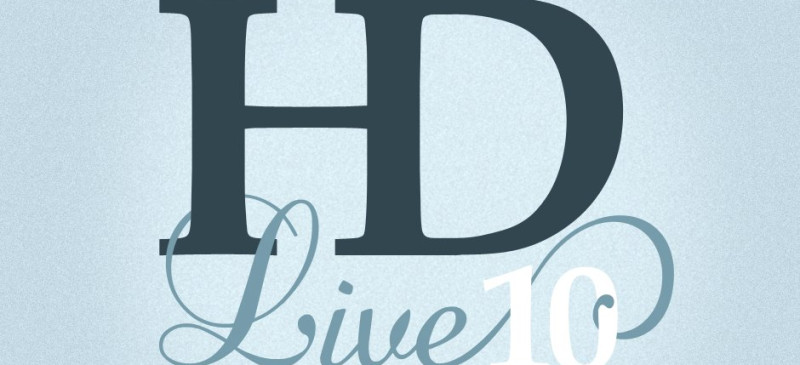 The 4th November is not far away – next Thursday to be precise, so I'm sending you some information to make sure you have the best possible day.

I cannot thank you enough for being involved – without your generous support I would not be able to run the event.

Please read on for event information!
VENUE AND REGISTRATION
The event is taking place at the University of Hull's Business School. You will need to go to the Business School entrance as shown in the photo here, the one off Cottingham Road with the head sculptures!

A map and address can be found here and the official University map can be found here.

You will be able to register from 8.15am onwards. We will have two registration desks and will be doing this as quickly and efficiently as possible. We appreciate your patience!

Please bring a print out of your e ticket which you will have received when you bought your ticket. We will be giving out conference passes and also WiFi codes.

Once you have picked up your conference pass, please go through to the Derwent Cafe where breakfast will be served.

WIFI
We have our very own network on the day, very kindly setup by the University. Due to a number of reasons they will need a record of who is on the network, and so each person will be allocated their own login.
WORKSHOPS
We now have four workshops on the day, one during the first coffee break, two at lunchtime and one during the afternoon break.

These are going to be open to any attendee, and all you need to do is grab a seat and participate! We'll be making sure the rooms are signposted and we'll remind you they are taking place before each one.

They will be starting promptly – please get there quickly so not to miss anything!
PARKING – IMPORTANT!
The Head of Security is aware that the conference is taking place. All you need to do is put an A4 sheet on the dashboard explaining you are at HDLive 2010 Conference in HUBS.

>>> We've created one for you, so just click here to download <<<

The wardens will will have been briefed on the day. You will be able to park in any of the main 'A' or 'D' car parks (not 'B) for free so long as you have a sign on your dashboard.

** Please note we cannot be responsible for any parking fines, clamps etc for whatever reason **.
FOOD AND DRINK
All your food and drink on the day is free. We will have breakfast available in the form of bacon butties and a vegetarian option.

I'm delighted to say that the legendary Steve Leighton from hasbean coffee will be with us all day, as well as Dale Harrison, one the best baristas in the country. So, that means rather nice coffee 🙂
ANY OTHER QUESTIONS
, if you do have any further questions, please do get in touch by emailing me here.

Thanks again, and see you next week!

Jon Moss
PS HOW COULD WE FORGET…
If you are tweeting on the day, please use the hashtag #hdlive

Many thanks!