Hull Digital Live Launches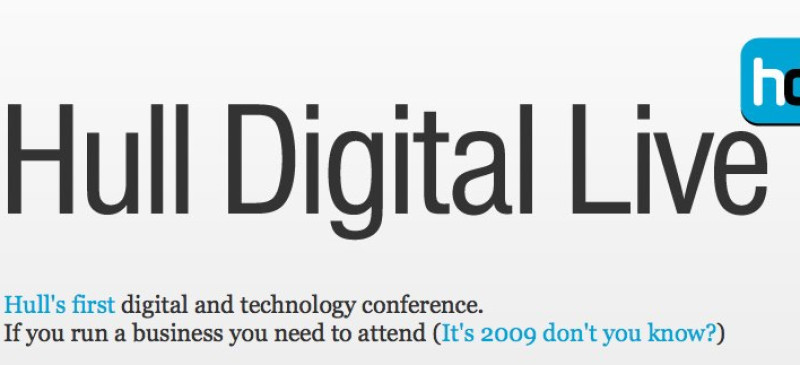 We are delighted to announce that Hull Digital Live, Hull's first digital and technology conference is coming soon!
At this moment in time there is still a lot of things to iron out, plan, organise and fund, but the good news is, is that the ball is rolling!
Please do sign up here >>>>> click <<<<< to stay in touch with developments, the site launch, the speakers, early bird tickets and ways to get involved.
What we can say is that:
it is going to be in early October
it is aimed at anyone who is interested in digital and technology
it is aimed very much at people from ANY business that want to learn more about what they could and should be doing to help their business succeed using the web and technology
we are aiming to have some superb speakers, all experts in their field
we want to offer maximum value for money and so the day will be packed with not only just speakers
there will be early bird pricing and different prices depending on who you are (student / freelance / corporate)
it will be great fun!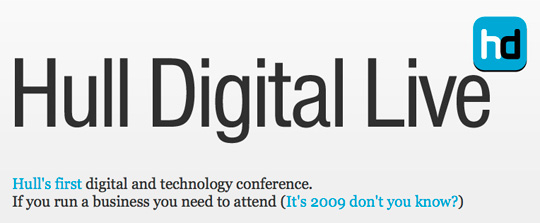 We are already speaking to a number of regional organisations to partner with and local businesses and we are so pleased that the response has been overwhelming and positive. So a BIG thanks so far, you know who you are!
There are going to be a number of sponsorship opportunities available, so please do get in touch if you are interested, and there will also be an exhibition space for people to have stands and displays – again, get in touch!
So, all we ask  for now is…. please tweet about the event using this link >> http://pea.to/hdlive << and sign up here on the email list so you don't miss the early bird special ticket prices!