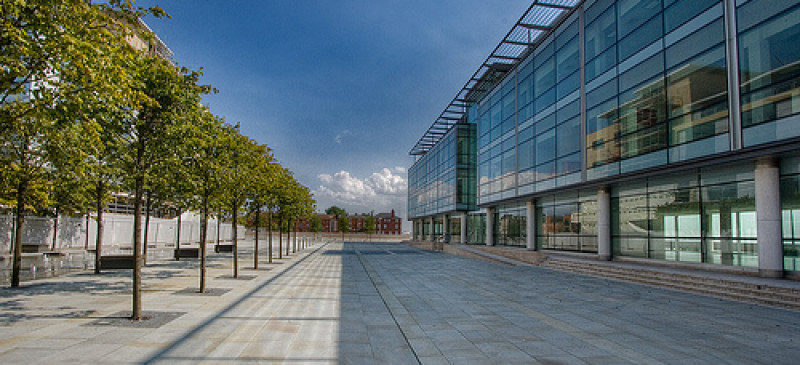 Photo by duncmc (Duncan from Art and Soul)
Well hello there! 🙂
After a mad May which meant no MeetUp, we're back and better than ever!
In association with Hull Forward, Hull World Trade Centre and Sponsored by huddle.net
Tuesday 23rd June at 6.30pm at the World Trade Centre, Hull Marina

I'm delighted that this month's Meetup is a joint event with Hull Forward and they are kindly providing the MeetUp venue. A big thanks to Steve Fleming and Julie Dillon for this!
The location can be found on Google maps here >>> click.
We will be organising parking at the venue, and will let you know the details nearer the time, but I have been warned that their is a very "active" (read draconian) clamping operation in some areas of the marina, so please do be VERY careful. Hull Digital and myself take no responsibility whatsoever for any fines you may incur.
—————————————————————-
We are also being sponsored by huddle.net!
The World's Workspace
Huddle combines online collaboration, live conferencing, project management software and document sharing, and I would encourage you to check it out!
If you go here and use promo code 50PERCENTOFFNOW you get 50% off the first month!
—————————————————————-
We have 2 great speakers this month, which are:
Adam Westbrook, Broadcast Journalist from Viking FM is speaking about the future of multimedia journalism/video journalism. You can follow Adam on twitter here.
John Polling, an experienced web developer, who currently works for a local marketing agency, and is going to be giving us a brief introduction to Alt.Net and you can follow him on twitter here.
We'll have some light refreshments and plenty of time for networking!
I'm sure this is going to be a popular Meetup, so please do RSVP soon!
Look forward to seeing you all there,
Jon
www.hulldigital.co.uk
PS We may well have another special speaker, and some news about the future of www.hulldigital.co.uk, so make sure you don't miss this one!