Karoo and Kcom hitting the headlines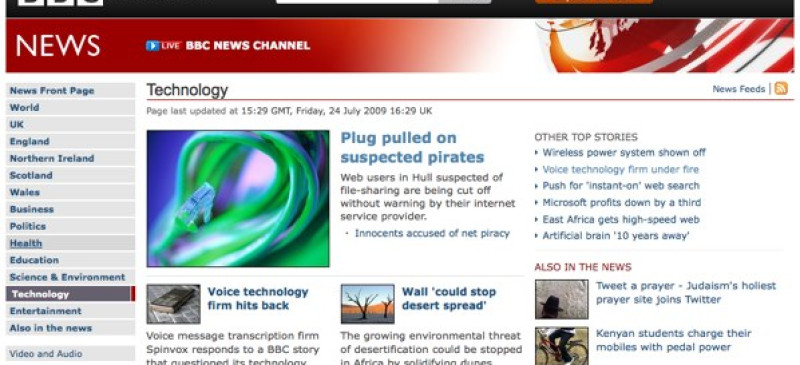 Over the past few weeks, the Google Alerts service has been steadily racking up alert after alert for the keywords Kcom and Karoo. We've never known such news coverage about our local ISP / teleco!
There has been a huge amount of coverage around broadband in the UK, and also on our region over the past months, and there seems to be a real groundswell of interest, change and opinion. So, onto the news….

"Plug pulled on suspected pirates"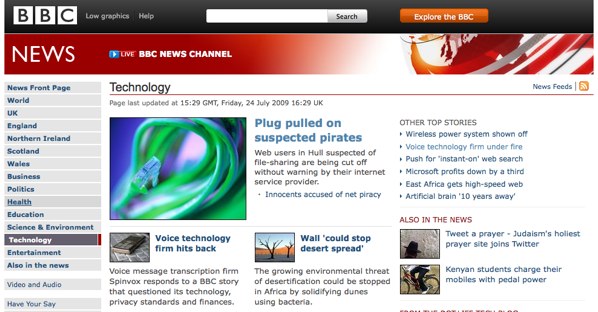 Tim Johns, the Breakfast Show Producer from BBC Humberside broke the story on the morning of Friday 24th July, on his show, and they even had Rory-Cellan Jones, the BBC's Technology Correspondent on the show commenting on the story. The story was widely reported on across many websites and blogs, and also featured on the BBC Look North programme.
Now file sharing is illegal (in some cases when copyright is involved), and continues to get headlines this week (see story about US file-sharer getting fined $700,000). There was also this story about  a fake DVD factory operation being busted here – and yes, there is no surprise to see that they got a lot of their pirated material from the web.
The story was all about the fact that Karoo, immediately cut off users when there is an accusation from a copywrite holder, that there has been some illegal file-sharing. This goes against the general ISP policy where there are "3 strikes and you are out", i.e. you get 3 warnings and then cut off.
Personally, here at the Hull Digital command bunker, we would be royally brassed off if we were cut off without warning, and for people who make their living using the web, or rely on it for certain services, it would be hugely frustrating. The bottom line is that many people use file sharing / torrents to get material which they shouldn't. However, there are many legitimate reasons for file sharing, and so there can be a real difficulty identifying which is which.
Due to the outcry that this story created, within 24 hours, Karoo actually changed their policy:
Karoo's piracy policy featured on Look North Friday 24th July 2009 from Hull Digital on Vimeo.
The about face was made following a BBC story outlining the firm's practice.

Karoo issued a statement on Friday, saying that it has been "exceeding the expectations of copyright owners".

The firm will now adopt a "three strikes" rule, in which suspected file-sharers will receive three written warnings before action is taken.

"We have always taken a firm line on the alleged abuse of our internet connections," said Nick Thompson, director of consumer and publishing services, in the statement.
This to us makes a lot of sense, and seems to follow the trend that the once brick walled enclosure of the company, is coming down, and critically they are listening to customers and consumers. Make no mistake, they realise the importance of this, and we see there is an appetite to improve. To get warnings and then being cut off is very fair, and we have no issue with this whatsoever.
Whatever the fallout is from this story, it has certainly brought our local ISP to the attention of many more people across the UK.
In other news…
As well as this story, there was also a Look North report on Thursday evening this week about a "new" option for Hull residents wanting phone and broadband services. From our knowledge this is something that is actually not new, and is related to KCom selling some of their lines to resellers. We will get some clarification shortly.

Fibrestream announce the "Daddy of all broadband"
Other options for broadband / telecommunications are starting to appear in the city, and the local company Fibrestream have announced "the Daddy of all Broadband" coming to Great Thornton Street Estate in Hull in the near future.
ISPs not telling the whole truth, just some of the truth
More general broadband news also appeared recently on a national level, with the headline that "Broadband rates not up to speed". This was covering the fact that the vast majority, if not all ISPs state speeds "up to Xmb" but very rarely deliver anyway near the headline speed, and the details behind this are left in VERY small print.
From a communication point of view for all broadband providers, we advocate being open, transparent, and easy to understand. Consumers are clever people, and they know, (and don't like) when they are getting the marketing message rather than the real message. It goes back to the very useful principle, "under promise, and THEN over-deliver", and never the other way round.