Local events – FOWA Tour 2009 in Leeds
There is always a great buzz when fellow geeks, designers, developers and tech-minded folk get together, (as has been proved at the MeetUps so far!). No question about it, a decent, well-organised event can be fun, stimulating and provides loads of ideas and new friends.
We are keen to hear about any events you have heard about or even better, planning to go to. One such event which has caught our eye is the FOWA – Future of Web Apps Tour which is coming to Leeds on the 28th May.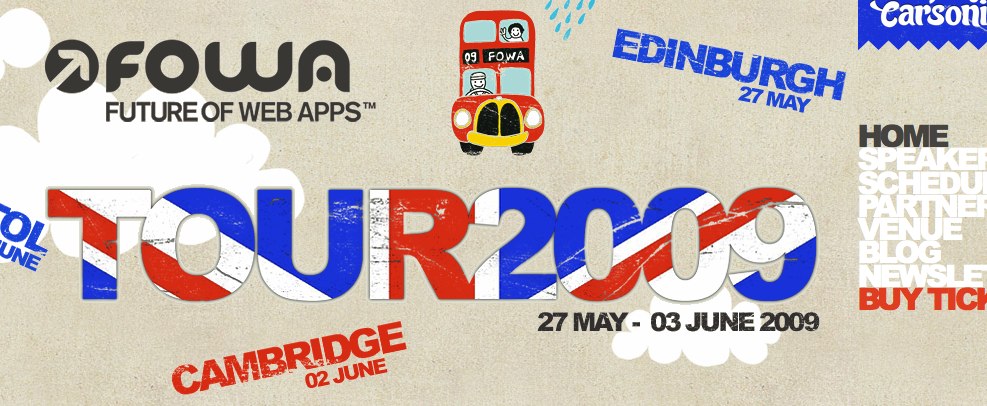 Having been lucky to attend the FOWA event in London last year, (and a BIG thanks to @iancleary for helping us out with tickets and accomadation!), we are sure that the Carsonified crew are going to lay on a great event. We have already booked our tickets and we are pretty sure that Acidsmile is also going, so what about the rest of you? It would be good to get a few of us together and head West! Please let us know in the comments about any other events you have noticed and whether you are attending FOWA Leeds 🙂