Marvellous news – Rory Cellan-Jones is Hull Digital Live's Keynote Speaker!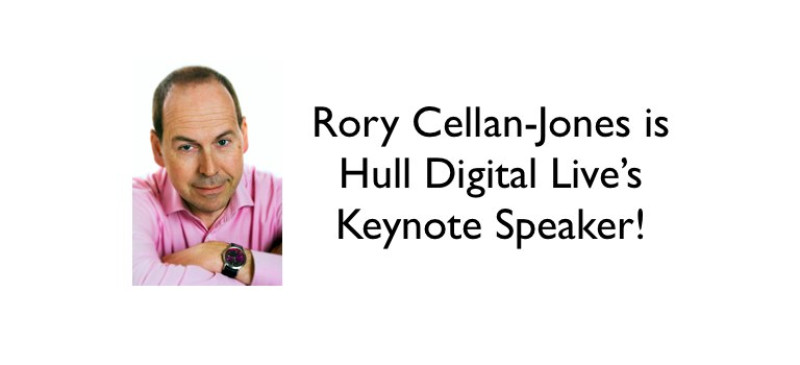 It's not often that you get to announce some brilliant news, but today is a day when I can!
Hull Digital Live, Hull's first digital and technology conference is going to welcome Rory Cellan-Jones, the BBC's Technology Correspondent as the Keynote Speaker.
Since January 2007, Cellan-Jones has been the BBC's Technology Correspondent[1] with the job of expanding the BBC's coverage of new media and telecoms, and the cultural impact of the Internet. (Source – Wikipedia).
Rory writes on the BBC Technology blog here, and you can follow him on Twitter here. He has met virtually all the movers and shakers in the UK tech industry and the global digital dignitaries, reported from many an Apple event, has great insight into the current trends and shifts, plus is a gadget lover himself!
I'm really, really excited that Rory is coming to speak at the Hull Digital Live Conference, and I would like to extend my sincere thanks for agreeing to do so.
So what are you waiting for, sign up to stay in touch and get a heads up on when the conference website goes live as well as the early bird tickets!