Nokia N97 launches to a tune from Hull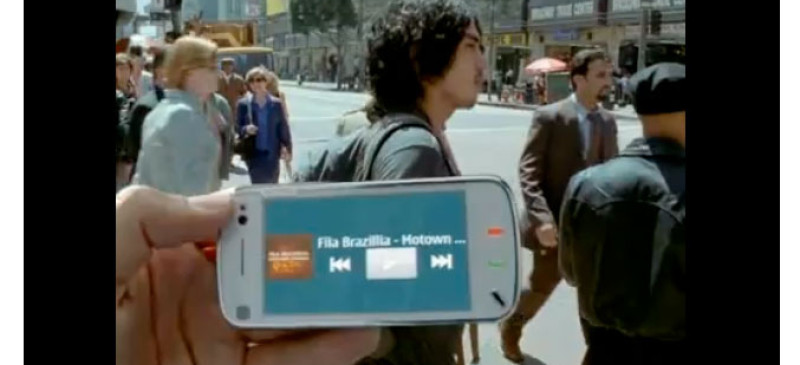 For those of you who are up to date with mobile space, it is not always just about the iPhone, although you would think so with the all the media coverage it generates! There is also the launch of the Palm Pre which O2 have also bagged here (they have the iPhone contract in the UK too).
Nokia have been well and truly caught out by the iPhone success, but they are starting to fight back, and lets face it, they do know what they are doing. The N97 is the latest and greatest smartphone, and we are delighted that the official advert has music from a group from Hull! 🙂 The track is called Motown Coppers……
Fila Brazilia
Steve Cobby and David McSherry are Fila Brazilia, and for many people, the name, and the relaxed chill beats are very familiar.
Fila Brazillia is an electronica collaboration from Kingston upon Hull, Yorkshire in North-East England. Formed in 1990 by Steve Cobby and David McSherry. They play electronica, ambient, techno, rock, funk and dub, and are sometimes erroneously described as downtempo.

Their early releases on Pork Recordings (also based in Hull), Old Codes New Chaos, Maim That Tune, Mess, Black Market Gardening, Luck Be a Weirdo Tonight and Power Clown followed. After creating their own music label with Sim Lister, Twentythree Records, they released further albums A Touch Of Cloth, Jump Leads, The Life And Times Of Phoebus Brumal, Dicks and Retrospective.

Having caught up with David this week, he gave a little insight into how the Nokia ad came along:
"Our publisher (Bug Music) placed the track. That's their job! Other syncs have been Sex & The City, CSI Miami, Riding Giants,Le Conseguenze Dell'Amore, Dogtown, Jam (more info here).
The track was written in 2001 in our studio in Albion St by Steve Cobby and myself. Our approach was to mangle guitars, synths and drum machines – anything we can get a sound out of – the end result is Motown Coppers. The handclaps are multiple recordings of Steve and I layered together to sound like a crowd. I think the title is from some misread graffiti seen from a train – it ended up on our studio whiteboard with lots of other potential titles. Criteria for going up there was; Does it make us laugh? Does it evoke an interesting mental image? Is it nonsense? Motown Coppers is all three. We have set up a site for the track here.
it was originally released in 2002 on the album Jump Leads on our own Twentythree Records label".
All we can say is a huge congrats to David, and look out for it on TV!