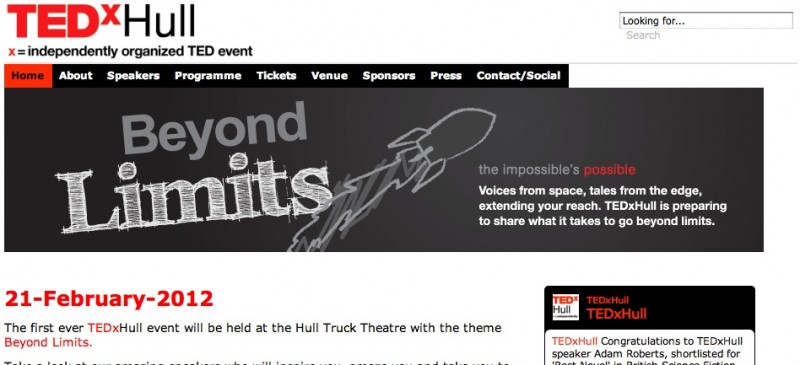 This is terrific news and looks like to be a superb event. It's being organised by John Royle who has done a great job of getting together the speakers (check them out here).
The first ever TEDxHull event will be held at the Hull Truck Theatre with the themeBeyond Limits.

Take a look at our amazing speakers who will inspire you, amaze you and take you to places you never imagined.

What is TEDx?
In the spirit of ideas worth spreading, TED has created a program called TEDx. TEDx is a program of local, self-organized events that bring people together to share a TED-like experience. Our event is called TEDxHull, where x = independently organized TED event. At our TEDxHull event, TEDTalks video and live speakers will combine to spark deep discussion and connection in a small group. The TED Conference provides general guidance for the TEDx program, but individual TEDx events, including ours, are self-organized.
I imagine tickets will go pretty quick for this, so I'd head on over the TEDx Hull site now and grab one!