The Digital Britain Final Report – we want your views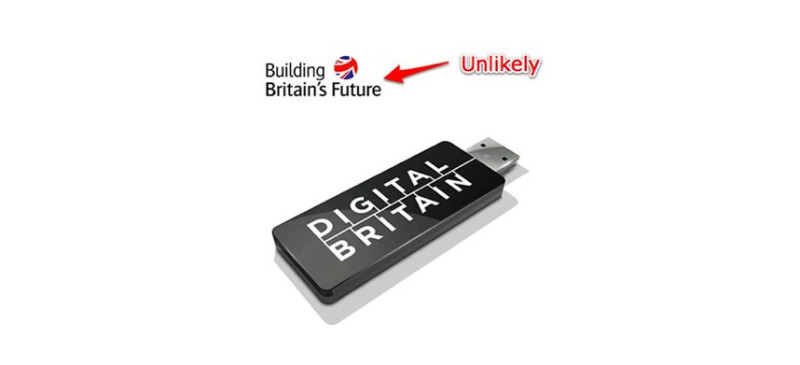 Too little, too late?
This post looks at the response to the Digital Britain Report, as well as asking how this effects us in our region. Hull Digital was interviewed on the BBC Radio Humberside breakfast show which you can listen to below:
[audio:https://www.hulldigital.co.uk/wp-content/audio/JMDigitalBritain170609.mp3]
Earlier in the week, the final Digital Britain report was released to an expectant Great Britain. It has generated a huge amount of coverage, which unsurprisingly, is very mixed. Rory Cellan Jones from the bbc (http://twitter.com/ruskin147) has posted on the their technology blog here, and has attracted a huge number of comments, universally negative towards the Government's report.
What really stood out was this:
This morning, as he visited the Crystal Palace digital television transmitter, the Prime Minister made an extraordinary promise. Just hours before the publication of Digital Britain, he said this:

"Britain's going to lead the world. This is us taking the next step into the future, being the digital capital of the world, making the necessary investment."
This is categorically a BLATANT lie and more evidence that this report is woefully inadequate and 10 years too late. How we (the UK) can expect to be the "digital capital of the world" with the target of 2mb broadband is not only misguided, but frankly, plain rude, arrogant and misjudged.
Do they, the Government, really think that the UK population are that stupid to believe this?
Adam Westbrook, a local media journalism commentator and reporter summed it up very well on his recent post here:
The Promise: 2Mbps broadband for everyone (and "action separately to address the issue of next generation broadband")

Result?: epic fail. While broadband for everyone is great, 2Mbps […buffering…] broadband is inadequate for […buffering…] the growing needs of digital journalism including […buffering…] the huge demand for […buffering…] video on demand. Separate action to […buffering…] investigate faster broadband looks like […buffering…] the buck being well and truly passed.
With the icing on the cake being that we, the public are being asked to fund this next generation broadband with a £6 per year tax levy. The £6 amount is neither here or there, but it is the fundamental principle that WE are being asked to pay for something that Governments should have done 10 years ago.
Finances, the jaw dropping truth
It has been estimated that it would cost around £27bn to install fibre country-wide. That you might say is a whole lot of cash.
But, to put this in perspective, we spend around £1bn per year just in Iraq.
Yes, £27bn is a big figure, but surely, a necessary one? Just think of the business benefits that it would bring? Anyway, as mentioned before,  4 words come to mind. Too little, too late.
So what do the Digital Britain measures include?
A three-year National Plan to improve Digital Participation
Universal Access to today's broadband services by 2012
Next Generation fund for investment in tomorrow's broadband services
Digital radio upgrade by the end of 2015
mobile spectrum liberalisation, enhancing 3G coverage and accelerating Next Generation mobile services
robust legal and regulatory framework to combat Digital Piracy
support for public service content partnerships
a revised digital remit for Channel 4
consultation on funding options for national, regional and local news
There are lots of worthwhile areas of focus here, but it still comes back to what the vast majority of people relate to, and that is broadband speed.
How does this effect us here in Hull?
The simple answer is that we just don't know yet. There are many questions to be asked, one being do we need to pay the £6 tax / levy for NGN (next generation network) investment? Being in a unique, and frankly, very unpopular positon here in Hull, with our local ISP / teleco, Kingston Communications / Karoo there would need to be written and concrete assurance that something was also being done here to catapult us onto NGNs.
What is certain that with Digital Region and NYnet, there is an understanding that something MUST change and soon.
It is also hugely encouraging that there seems to be a real groundswell in feeling, people-power, and concern in the area, with Hull Digital and Humber Mud starting to become noticed, and actively participating with the Council and Hull Forward to ensure that we are not left behind.
Your say
The Digital Britain report is a cornerstone in our future, not only personally but also for business.
We want to hear your views, not only about our region and how the report effects us, but what you think about the country, and is it enough?
What is certain, it remains very controversial, and it is clear that Gordon Brown is still using a 56K modem.