The Lightstream Experience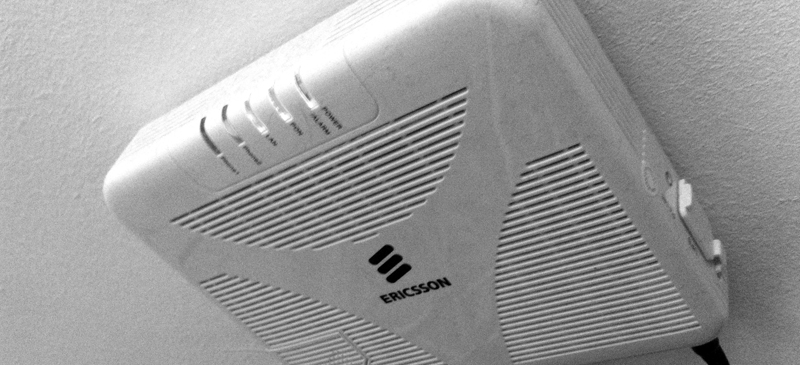 As many of you who follow me on twitter know I recently was one of the lucky people to get KC Lightstream installed. As you probably also know I've always been quite critical of KC and it's monopoly in this area. My frustration has generally be born out of very mixed experiences with KC's ADSL service since I moved to the area about 7 years ago now.
My whole relationship started pretty badly with KC within a week of moving to Leven. I'd just moved from an incredibly reliable 2Mbps cable connection from Telewest (now Virgin Media) and was now on a 1Mbsp ADSL connection which was already proving unreliable. I then received a flyer through the post stating how KC was providing the fastest internet connection in the country. I promptly replied telling them this was in fact untrue, but I never heard anything back.
Since living in the KC area, I've watched other areas of the country improve their connection speeds whilst I'm seemed to be stuck around the 2Mbps connection mark. In the 10 years since I first signed up to my first ISP I've gone from 0.5Mbps to 2Mbps. Compared to the rate at which other changes occur within the computer industry this has been very painful. I'm certain many of you share these gripes, but recently things have changed. We've all been given some hope. Granted for some of you it's probably not coming fast enough, but KC have an ageing network they have to upgrade and things like this don't happen overnight, but the important thing is that the investment is happening.
As part of getting Lightstream I excitedly tweeted quite a bit about it. However I'm still getting asked quite a few questions, so this post hopefully explains things a bit more.
First contact
You probably all saw the first initial press release on Lightstream and checked availability in your area pretty quickly.  I certainly registered my interest.  After that press release my first contact from KC was via a letter stating that engineers would be working in my area and that they may well need access to the connection box on the side of my house.  Over the next few weeks I saw the odd few vans in the area but nothing more.
The excitement builds
After about another month or so I got another letter from KC stating that Lightstream was now available in my area and I should contact them to book an appointment. I did this as soon as humanly possible. I asked the lady on the phone about the best option for me, and I decided to go for the largest bundle. I figured I could always downgrade if it wasn't proving value for money. For those of you asking about the price of the full bundle, which includes your phone calls etc, it is £48 per month. (It's actually £38 per month for the first 3 months). This is the price for fibre to the home. For those who have fibre to the kerb there is a slightly reduced price as that can quite reach the 100Mbps, but only get 80Mbps.  It is my understanding that KC are pushing to have fibre to the home as much as possible, as this is better from a maintenance point of view.
The closest appointment I could get was about two weeks after my phone call. I was informed that engineers would be needing access the connection box outside of my house, but I wouldn't need to be around for that.
One slight thing of note here, even though I registered interest and KC rang me to ask for a mobile number, they never actually called me about getting a Lightstream appointment. In fact I'm not certain how the registered interest data is being used.
So many vans and cables!
About a week and half before my installation the streets in my vicinity seemed to be filled with Vans (some KC and some were clearly contractors for KC). Every time we saw a van it was generally around a manhole and they were pushing cables in, lots of them!
The box of the side of my house was finally accessed around the same time.
The installation
The installation itself was pretty quick, as would be expected as the ground work had already been done.  The engineer drilled a whole into the house, pushed the fibre through, and then connected the optical network unit.  Quick point here, you'll need two power sockets near by, one for the optical network unit and one for the wireless router.  These are installed as standard by KC, so you don't need to worry about having the right equipment yourself. For those of you interested, the router installed was a Netgear N300 Gigabit router.
Giving it a whirl
Before leaving, the engineer did a speed test with his PC that was directly wired into the router and he was recording a connection of around 140Mbps.
The only speed tests I've run so far have been through a wireless device and I've been getting around 70Mbps. Never thought I'd see the day where the wireless aspect of the connection would be the bottleneck!
To give it a proper test, that evening I downloaded a 4.5GB VPC from Microsoft's servers. It was very quick. Once of the 700MB sections came down in 7 minutes. Whilst doing this download I also decided to stream a 4oD programme. No buffering occurred at all. So there is definitely plenty of bandwidth to play with.
Other things I've tested including streaming a HD movie. Again the stream started instantly and I experienced no buffering. Looks like I can finally start to put away some of those old DVD's that were taking up too much room in my house.
Happy Customer
I always said whoever got fibre to my home first would get my money. So KC did it and I'm a very happy customer. It's doing exactly what I expect. It's been stable, although granted I've only had it just over two weeks. It's been fast and I can finally realistically stream content to my TV knowing I'm not going to be frustrated by buffering.
The biggest thing for me, as a business owner, who sometimes works from home, is that I'm getting around 17Mbps upstream. That's probably a bigger deal than the 100Mbps. Uploading large files are no longer such a time consuming part of the day.
As for the 600GB monthly limit, I'm going to do my best to get close to it, but I suspect I'll fall some way short.
Fingers crossed the KC Lightstream rollout happens for you all shortly.
It's all static
One final point. It was asked at the last Hull Digital Developer group if the Fibre packages were static IP addresses or not.  I've since found out all the Fibre packages use a static IP address.