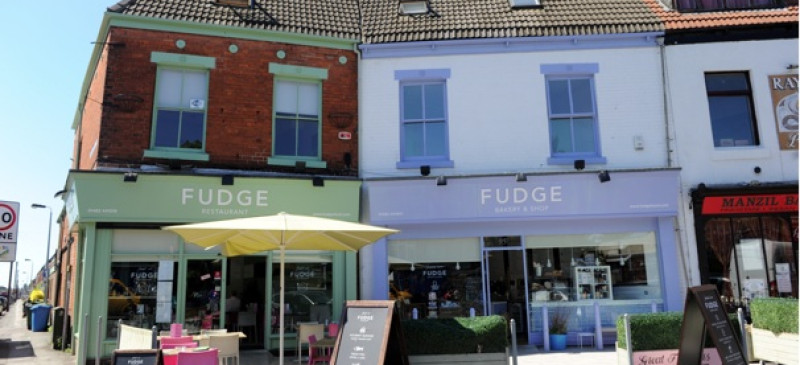 Fudge Restaurant has been a local neighbourhood favourite in Princes Avenue, Hull, East Yorkshire for the past 6 years, and we are very fond of them too!
A small independently owned restaurant with a passionate team (known to the regulars as Team Fudge!) the restaurant has an addictive personality, a friendly feel and is driven to deliver homemade brassarie style dishes focusing on great flavours, fresh food, no fuss!
That's not to say the past 6 years have been without struggle for the young team.
Where there's smoke there's fire – especially in the restaurant business which is a super tough cookie to crack. Constantly pushing themselves forward, while keeping a very close eye on the financials, the team at Fudge have taken on every opportunity to learn the market, push through a recession, diversify the business to encourage income generating opportunities in order to stay focused, busy, and keep all the staff in full time employment and move in directions that ensure they do not stray from their creative, fresh food and clean crisp ethos that gives them their own little 'milkshake moments' as they put it.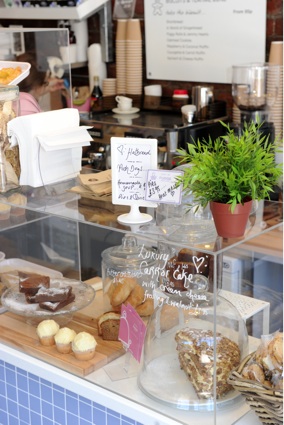 In the middle of winning Gold Great Taste Awards for bakery items, their own creamy dreamy fudge, and popular chilli jam, a mention in the Harden's Restaurant Guide, helping with the round the world Clipper Celebrations, cooking up giant Paella dishes from a warehouse on Hull's marina not to mention teaching 250 adults to cook from scratch using fresh ingredients in the community – that some described as 'life changing' – they also took on a scruffy derelict unit next door to the restaurant on Princes Avenue with a vision of creating extra production work for the team during testing times for the restaurant and to give the Avenues area, and their regulars, the neighbourhood a fine foodie heaven it so desperately wanted!
Shock Snow over winter 2010 was the icing on the cake for the restaurant which took more than 200 cancellations in two weeks – turning the Christmas trade into a panic. And if that wasn't enough, on the eleventh hour – the night before New Year's Eve the funding strings were whipped away from them for the bakery plans next door.
Committed to their vision, chefs taking on painting, building duties, managers and waitresses mucking in and a lot of help and support from suppliers, customers, local business owners and consultants the team pushed through and finally secured enough to get the bakery open.
"It's amazing to see how people genuinely cared for us. They believed in our product. When food prices are soaring the general discounting trend and swapping to poor quality commodities and cutting costs is the usual route in our trade but we held off. People really wanted us to be ok, get the bakery open and do what we do well. One regular mentioned us at mass, another put us in touch with the right people to help with small funding opportunities and others just kept supporting the restaurant by eating lots!"
Behind the scenes the three years of design, product sourcing and menu building can now been seen for all its glory in the Bakery and shop. "The product is just as we wanted it to be. Something to run alongside the restaurant, give the team new skills to learn – something we are proud of. "It's a huge relief – now we need the support of foodies everywhere and people to spread the word, come and eat in the restaurant and buy a gift in the shop. Or pop in for a Thai chicken and sweet potato pie to take out for your tea and a takeout cappuchino… and just enjoy it as we do!."
A few weeks in and the place is brimming with the Fudge Personality that the restaurant oozes. Bright clean and crisp, modern bakery homemade treats, whole pies and tarts to order, fresh bread baked on site by the chefs, pies, pastries, jams and dressings & fantastic quirky foodie gifts.
A box in the window is branded FUDGE BAKERY & SHOP…. PROVE YOURSELF… above that a card that shouts out….Jammy Devil! Need we say more….
We'd like to say a huge thanks to Rosie, Emma, all the team for looking after us on many occasion and letting us use their wonderful meeting room. Thanks guys!!
Fudge Restaurant/ Bakery & Shop/ Catering
93 & 95 Princes Avenue Hull HU5 3QP
01482 441019
www.fudgefood.com
Contact Rosie Goodman
07960444940