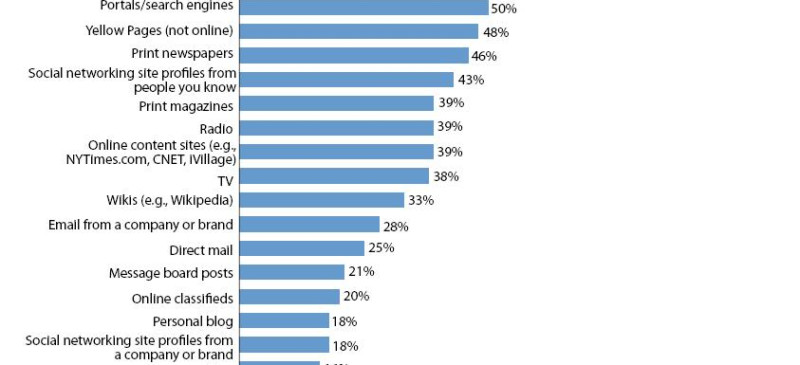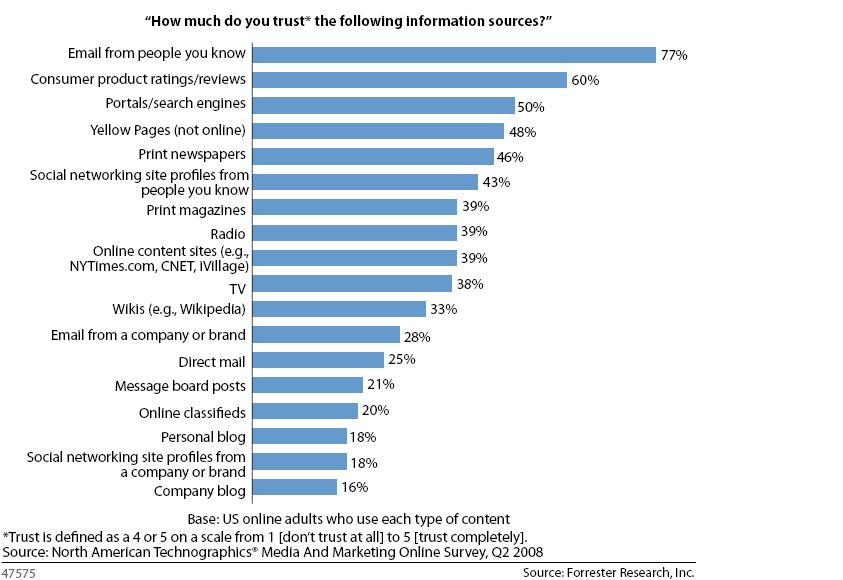 Trust the all important factor in a successful relationship with you customers.
The graph above comes from a recent US study in Q2 of 2008, from Forrester Research, where Jeremiah Owyang works. You can see his original post here.
What is of particular interest here for the Hull Digital community are the top trust sources:
Email from people you know

Consumer product ratings and reviews

Portals / Search engines
From a personal perspective, the Hull Digital hunt for ANY sort of product starts online and usually ends online too. User reviews are a massive help with choosing items, and Word of Mouth can be a huge driver for the success, or indeed, failure of something.
This amazing transparency and choice-network can also allow almost instant feedback to a company who is listening online, and importantly connecting and making matters better, trying to fix problems and taking the feedback in a thankful and constructive manner.
The bottom line is that if you really trust a company, you are much more likely to use them, and recommend them.