Biz Week: Digital Maturity in Every Industry – Thursday June 6th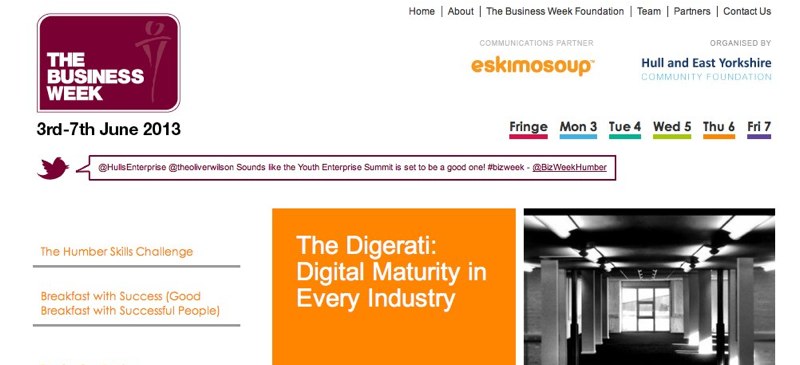 We've got two terrific events happening in Business Week this year. The first is on Thursday 6th June at the C4DI Beta at 3pm (more on the C4DI Beta in a new post shortly!).
"In a report by Capgemini carried out over two years, they quantified the digital advantage. In a global survey of nearly 400 large companies, they found that the digirati (digital elite) are 26% more profitable, drive 9% more revenue from their physical assets, and earn 12% higher market valuations than their peers in the same industry. Some companies excel in investing in technologies such as social media and analytics. Other firms have strong capabilities to manage transformation. The digirati excel in both dimensions, and achieve better performance than their competitors.
Our starting point is that digital maturity matters in every industry."
Come along and hear how technology can transform your businesses and hear about exciting plans for the local digital economy. Sign up here now!
Speakers:
Lee Strafford: visionary and entrepreneurial leader who lead PlusNet from start-up to a £67m exit.
Jamie Coleman: Founder and Managing Director of TechCube, a technology incubator in Edinburgh.
David Keel: Managing Director of Trident
The second event is our HD MeetUp which is also being held on the 6th, but in the evening at 6.30pm. This has proven to be a very popular event and you can register over on the MeetUp site by clicking here. Both Lee and Jamie will be speaking and we'll also be introducing the C4DI Beta to everyone.