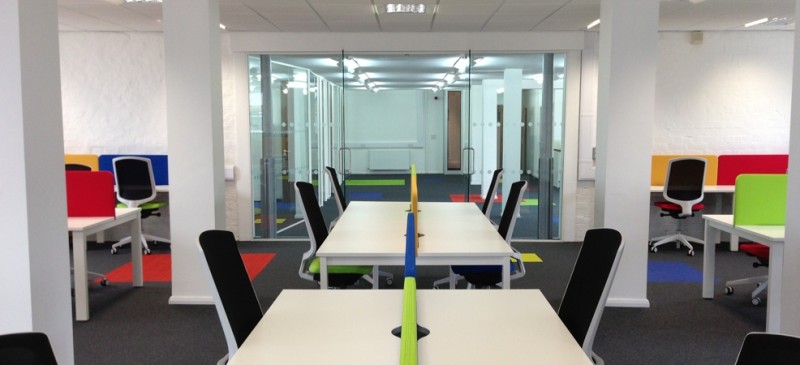 The C4DI Beta launched today at two events during the excellent Hull Business Week.  The afternoon event attracted 70 members of the local business community who chatted over cake and coffee, before listening to some excellent talks from David Keel (C4DI Chairman), Lee Strafford (co-founder and CEO of ISP PlusNet) and Jamie Coleman (Managing Director of TechCube Edinburgh).  The central theme running through each talk was that by innovating and harnessing technology, businesses could become more efficient, grow, and reach new markets.
In a report by Capgemini carried out over two years, they quantified the digital advantage. In a global survey of nearly 400 large companies, they found that the digirati are 26% more profitable, drive 9% more revenue from their physical assets, and earn 12% higher market valuations than their peers in the same industry. Some companies excel in investing in technologies such as social media and analytics. Other firms have strong capabilities to manage transformation. The digirati excel in both dimensions, and achieve better performance than their competitors.
The C4DI Beta exists as a world-class workspace for digital and technology companies and individuals. It is a perfect place to for a business to grow and develop.
The C4DI provides the catalysts, support, and infrastructure that small businesses can't get elsewhere. Furthermore, larger businesses can use the C4DI to build small teams to drive their innovation.
Member Facilities
Unrivalled Connectivity
35 desks
2 x small project meeting rooms (4 seats)
1 larger project space suitable for board meetings or presentations
Breakout relaxation area
Free tea and excellent coffee from HasBean
Presentation facilities
Printing (subject to a fair usage policy)
Membership is now open and you can reserve your space now.