#TIDE2013 A Digital and Design Event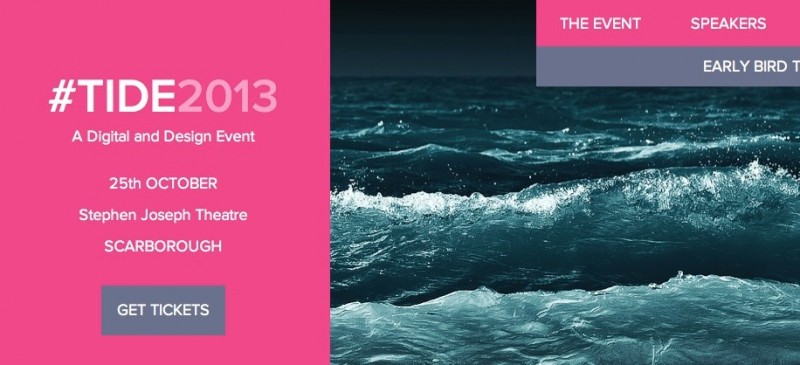 Great to see another local conference happening: do have a look!
You won't have failed to notice the number of digital focussed events
that happen throughout the year but their locations make it difficult
for those of us who don't live in the larger cities to attend. Tired
of not being able to see world class speakers without breaking the
bank balance we thought why not do our own? You are invited to the
North Yorkshire coast!
We want to provide a unique event that can inspire not only the
current and future generations, but all of those people that can
benefit from hearing these ideas. We also want to have a bit of fun
too so we will try to keep the event as laid back as possible and
naturally there will be sand, sea, ice cream and all sorts of seaside
frolics.
Event also includes Lunch, Free Business Cards from Moo.com and
discounted surf lessons. Also a potentially great after party!
Conference site >> click here now!