Coworking and the Northern England Digital Community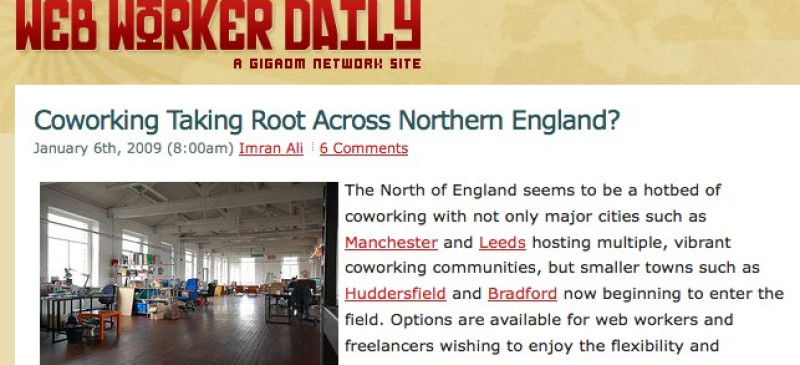 Imran Ali has written an excellent post over on Web Worker Daily regarding coworking across the M62 corridor. The good news is that there seems to be some exciting developments happening in places such as Leeds, Huddersfield, Bradford and Manchester.
We're not aware of any coworking ventures in Hull, but if anyone does know of any, then please do add the details in the comments. Thanks! 🙂 It certainly seems to be getting more popular and to us, makes a whole lot of sense:
Share costs
Work with like-minded people
Get inspiration and network every day
Provide a focal point for the design / creative / tech community in the area
And many more!
What did capture our attention, was no mention of Hull, which to be honest, is not surprising. One of the main objectives of Hull Digital for 2009 is to raise the profile of Hull's digital / web / tech community, not only locally / regionally, but also nationwide. What was very encouraging, was that Imran has been in touch and looking to come along to January's MeetUp at the end of the month. There are also some other plans which we will be involved with, and will keep you all up to date on in the near future.