Hull Digital Question Time launches!
We love connecting the digital community in the city and bringing people together. Stimulating debate, interesting questions, expert answers and a slice of networking make Hull Digital Question Time an event not to miss….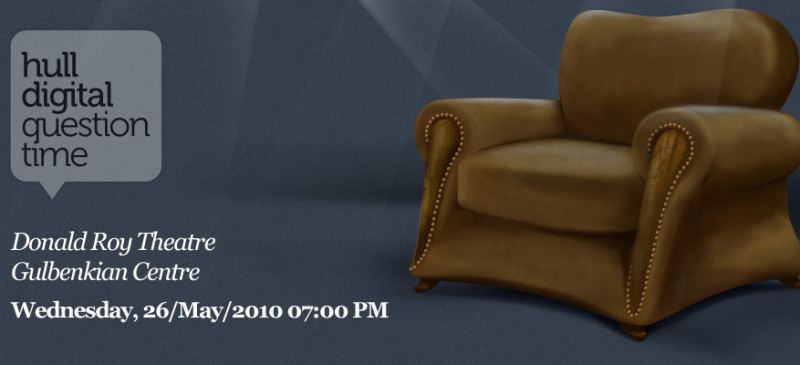 We're really excited to announce a super-fun event happening at the end of May 🙂
We are delighted to be holding this event in the stunning Donald Roy Theatre in the Gulbenkian Centre at the University of Hull.
Hull Digital Question Time will be a chance for you to join the conversation and hear about the topics that matter in digital / technology and the web in 2010. These topics will be driven by you, the audience, so don't miss out, grab a ticket and submit your question!
We will be gathering all the questions before the event and choosing the ones which are interesting, inspiring and challenging. We have an expert panel lined up for you to debate the internet, mobile, the future of communication, or, whatever you decide to ask.
All you need to do is fill out the form on the website with your question and contact details (we will be contacting you prior to the event if your question gets chosen). It would be also be useful if you got your ticket too so you can ask in person 😉
The evening will start with the Question Time format and then an opportunity to chat, network and meet new friends and business contacts.
HDQT could not happen without the support of Northern Net, Screen Yorkshire, the University of Hull, and Kingston Communications.
Last and by no means least, all our hosting is done with the excellent Intrahost – local, personal and superb service.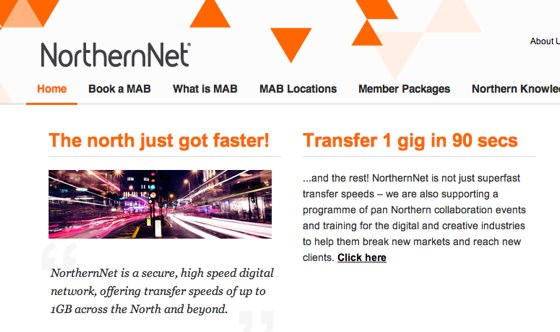 What is Northern Net?
Connecting the North – NorthernNet sets a precedent.
The speed and capacity for data storage and transmission has never before been available to Northern businesses. For the first time the North West, Yorkshire and the North East will have a single high speed, digital network that connects the region's creative and digital industry sectors and customers.
The pay-as-you-go use of Media Access Bureaus in convenient locations across the North will enable freelancers and small businesses to really compete in the game.
In the Media Access Bureaus they will be able to access the Kit and speed needed to open new markets, extend their resources and expand their offer to customers.
The speed and efficiency of NorthernNet will transform the way businesses are able to develop their products and communicate with customers. It will help creatives to explore new R&D.
This technology will equip the Northern digital and creative companies with the infrastructure to compete with the rest of the world.