techmesh IT and Telecoms EXPO 2010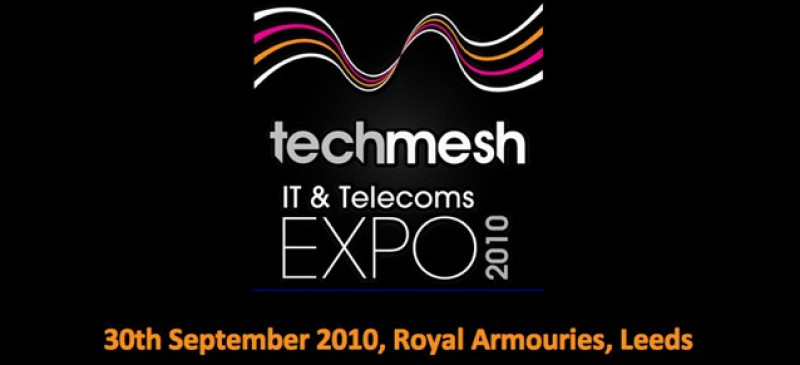 30th September 2010
Royal Armouries, Leeds
A one day exhibition and conference for all businesses in the region to meet Yorkshire and the Humber's IT & Telecoms providers.
Discover the latest trends in the IT & Telecoms industry.

Learn what the future technologies will be in IT & Telecoms.
See first hand what Yorkshire and Humber's IT & Telecoms companies can provide now.
Our friends at techmesh are putting on a great event – the good news is that it's a free event and you can sign up now by clicking here.
Hear how your business can benefit from adopting these technologies!
techmesh EXPO 2010 is an absolute must for any IT or Telecoms professional in Yorkshire and Humber.
Meet new contacts that will help your businesses grow, exchange information and learn from some of the world's top IT and Telecoms businesses. Share your own experiences with others and get your message out there!
techmesh is the IT & Telecommunications business network within Yorkshire and Humberside. Sponsorship or exhibiting at techmesh EXPO 2010 offers a great opportunity to showcase your brand in front of Yorkshire's IT & Telecommunications sector and key businesses from around the region.
There are a variety of exhibition packages available.

For further information and to discuss your requirements contact Edward Lamb on 0113 384 5638 or email expo@techmesh.org