The Digital Survey launches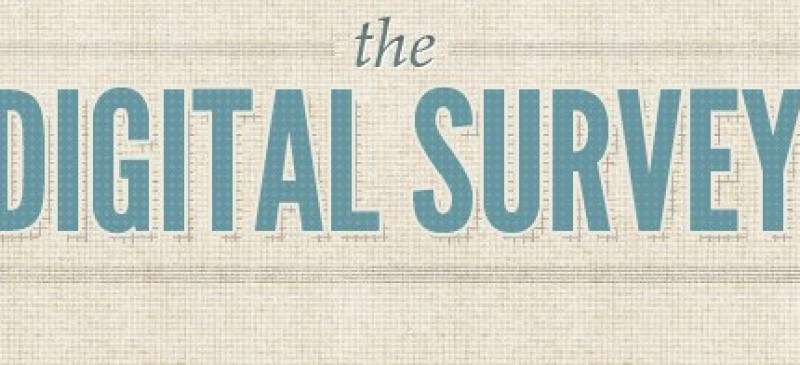 "A chance to win an iPad?!"
Yes!!! The Digital Survey launches today and you can help by filling it in….
>>> www.thedigitalsurvey.co.uk <<<
Pigeon Post or Broadband?
When it comes to broadband speeds in a rural area, the news story last week, about a race between a pigeon, carrying a USB Key over a distance of 120 kilometres and the time it took to download the same 300mb file online, was enlightening.  The pigeon got to its destination quicker than it was possible to download the full file using the broadband connections.   Although the stunt was used to highlight the need for better rural broadband it did touch on the whole idea of how we communicate today and the future communication needs of different communities.
The University of Hull's Institute for Creativity and Innovation iHull, is now working with telephone and broadband provider KC   to go deeper into these issues and are planning to gather intelligence from both rural and urban communities to see how they currently communicate, the experiences they have online and what their communication needs might be in the future .
An online questionnaire has been devised to determine people's communication habits such as online shopping habits, how much they use their home phone versus their mobile, and any frustrations they might have experienced when online.  The questionnaire can be found at www.thedigitalsurvey.co.uk.
Organisations, companies and individuals from across the country will be invited to take part in this survey so that regional comparisons can also be made.
All entries will be entered into a prize draw to win an Apple 16GB wifi iPad.
Leo Kolassa, Acting Business Development Manager for iHull said "Since iHull's vision is to support and develop the region's creative, digital and cultural industries, it is really important that we understand how people currently communicate and how they would like to communicate in the long term.
"We want to understand the issues facing internet users across the UK and the type of technologies and applications they are looking for in the future. Once we understand that we can then look at how we can service those needs."
Nick Thompson, KC's Director of Consumer Services, said: "As the region's main provider of phone and broadband services, we already have a good insight to communication trends locally, and there is no doubt that the communications landscape has changed dramatically in recent years.
"However, we're keen to know more about what people want and expect from phone and broadband services now and in the future so that we can better respond to our customers' needs and play our part in equipping the region with the digital infrastructure it needs to thrive."
As part of gaining a better understanding of the digital age,  iHull, the University of Hull and KC  are also partners of the digital and technology conference, HDLive,  organised by Jon Moss of Hull Digital, which takes place in Hull on the 4th of November (see  www.hd-live.co.uk for details) Key note speaker  Peter Barron, Google's European head of PR and Communications , will be talking about the Internet Revolution and highlighting some of the extraordinary products and trends we are currently seeing.
To participate in the survey go to www.thedigitalsurvey.co.uk.
The survey closes on the 15th December 2010
The prize draw takes place on the 20th of December 2010
Editors Notes
Established in September 2009 iHull coordinates the creative and cultural offering of the University of Hull, working in partnership with the creative sector in the Yorkshire and Humber Region to support, nurture and develop the region's digital and cultural industries. For further details contact: Leo Kolassa: Email: l.kolassa@hull.ac.uk Tel:  01482 465645 Mobile:  07766 269685 Website www.hull.ac.uk
Jon Moss is the founder of Hull Digital, Hull & East Yorkshire's digital community and also runs the HDLive Conferences. He helps businesses, brands and people be more successful online through his company, theappleofmyi. He speaks on local radio on technology and the online world. Contact details: Email jon@hulldigital.co.uk Tel 0113 815 5678, Mobile 07841 285 185 Twitter @jonmoss
KC provides telephone and internet services to customers throughout Hull and East Yorkshire. During its 105 year history, it has consistently been at the forefront of communications, achieving many milestones along the way including its famous untimed local calls, the creation of the original classified directory and being one of the founding UK providers of broadband internet.  Contact details: Kay Stevenson Email kay.stevenson@kcom.com Tel  01482 602396, Mobile 07595 525061 Website www.k-c.co.uk