The Hull Digital Live website is….. live!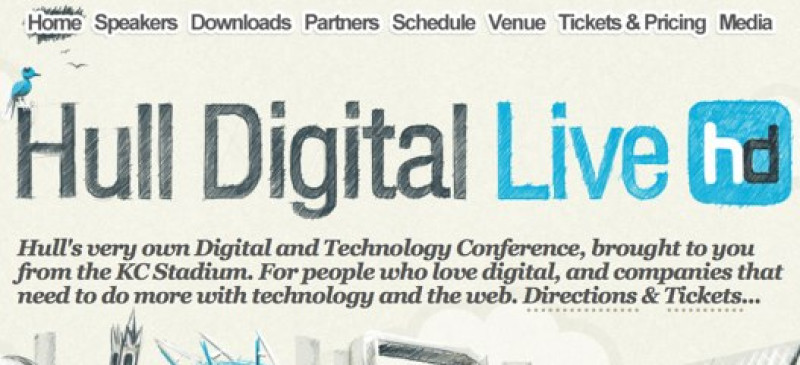 We're delighted to announce that the Hull Digital Live website is went live yesterday.
The response from people has been overwhelming – about the design, the downloads and most importantly, the line up of speakers.
There is still a lot of planning, organisation and promotion to do, and we would be very grateful if you would spread the word! If you head over to the downloads section, scroll down, and you can grab a conference banner to place on your website or blog. If you let us know where this is, we will enter you in a draw to get a free ticket or a refund on one you've already bought.
We are also looking for a few more sponsors. We have a number of packages available to give you maximum value, exposure, a stand at the event and get your company name / brand out in front of receptive prospects. Please email us if you would like to get involved – remember, the event will be getting a lot of regional and national exposure and will be promoted on the radio, newspapers and possibly on the television 🙂
Thanks again for your support – it is going to be a great day, and we hope you will be there.