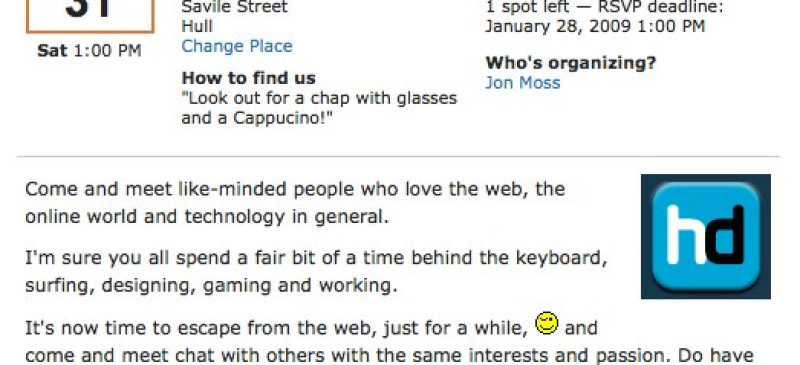 Hello all Hull Digital fans! 🙂
The time has been flying, and we have our first MeetUp tomorrow in Hull – full details can be found here >>>> click!
This is the first event, so very much a meet and greet. A few items we will want to cover are location for next meeting and also topics for discussion and presentations.
We look forward to meeting you all!
The Hull Digital Team