Hull Digital June MeetUp Report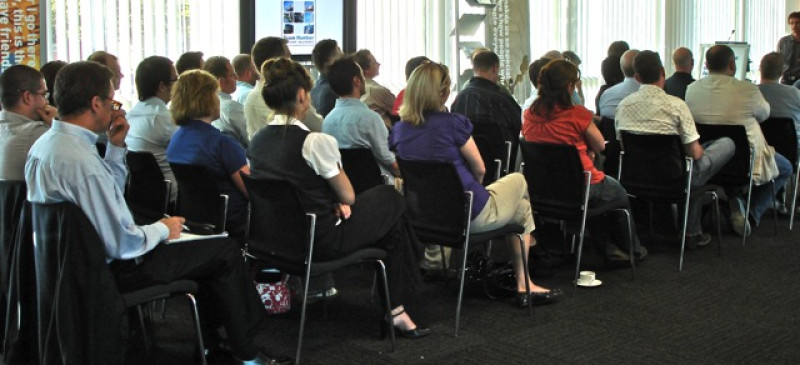 43+ people, 2 excellent speakers, an amazing venue and a great buzz!
That was the Hull Digital June MeetUp 🙂
Excellent networking event, good presentations, great for the Hull digital community, great venue now I know where it is! – Neil Bant from Kcom.

Great location, was really impressed with the facilities. Was a good chance to catch up with people from previous meetups. Made some useful new contacts as well. Looking forwards to Jon's BBQ next time 😉 – John Polling from the White Agency and one of our speakers.

A really great meeting last night. Met some really interesting people and good to catch up with others. Brilliant venue and really good speakers – Adam Westbrook .. interesting outlook on the future of journalism esp. radio and print. ALT .NET = v. interesting and John Polling very knowledgable. Exciting times ahead! – Delia McNamara from ImaginePM.
It was a beautiful evening, blessed with elusive sunny and cooling breeze, and it was our first time at the World Trade Centre Hull, by the marina, and what a superb venue! A big thanks to Steve Fleming and Julie Dillon from Hull Forward who sponsored the event and kindly provided refreshments too.
Our 2 speakers were Adam Westbrook and John Polling. Adam works at Viking FM as media journalist and spoke about the future of journalis, and John works for the White Agency as a developer in Beverley and spoke about Alt.net.
You can follow them on twitter here >>> Adam <<< and >>> John <<<!
So, without any further hesitation, here are the first parts of their talks! (The rest to follow soon).
Adam Westbrook – June Hull Digital MeetUp from theappleofmyi on Vimeo.
Adam Westbrook – The Future of Media Journalism Part 2 from Hull Digital on Vimeo.
John Polling – Alt.net at June Hull Digital MeetUp from Hull Digital on Vimeo.