Local Talent using YouTube – Emma Rugg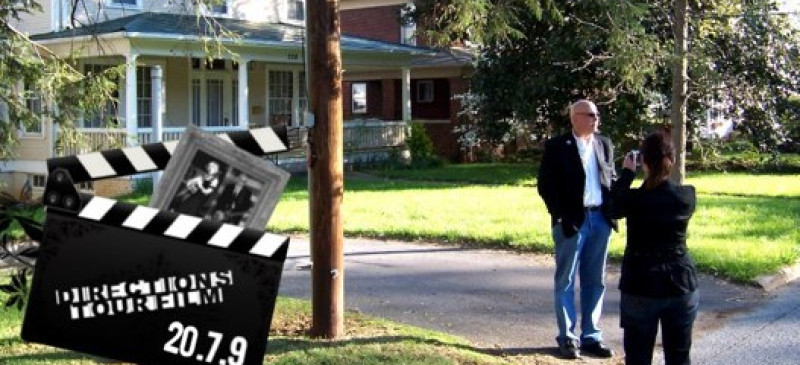 YouTube is one of the most popular websites in the world. It is viewed by millions, every minute of every day, and hence, your film, can be seen by many people in many countries.
We are delighted that a local singer songstress is using technology and the web to promote her music, and her very own film, so please read on!
Hull's own singer songstress Emma Rugg will release her 'Directions Tour Film' over a period of six weeks on her official YouTube channel – EmmaRuggTV. The feature length 12-episode series will be released from the 20th of July with two episodes posted online each week.
The film is an on-the-road account of her tour with US musician Henry Doss. The pair met years before in 2003 when Emma emailed Henry to comment on his song being aired on BBC Radio, the two have gone on since then to record together on a number of releases.
In 2007 their 'Directions Tour' took them to venues on the East Coast of the USA as well as house concerts, benefit shows and bookstores from Michigan to Tennessee. A new chapter in their ongoing list of collaborations also saw Emma and Henry duet on a number of songs in a live situation for the first time. Their first tour together in which they had a week or so to practise and then head out on the road for six weeks to play live was a great success.
Emma Rugg packed up and headed out to Charlotte, North Carolina, taking with her a handheld video camera she proceeded to film her experiences on tour. Her ability to encapsulate that road-trip style of film making is more than apparent in this collection of 12 outstanding episodes.Check out episode 1 below
Also filmed in parts by Henry and his wife Chris Arvidson the footage features a vibrant wealth of encounters with people they met and the places they visited.
Looking at some of the many reviews and comments online people will be more than happy to see more video content, especially from Ms Rugg who also has a number of older live recordings on her own video channel. We get to see Emma and Henry in a way we never have before and as we get to know them better – in greater detail, in a reality based way, in our own living room so to speak – we realise their personalities are as engaging as their songs, that they are genuine, down-to-earth individuals with a shared love of music.
We see them in a number of different and interesting situations – Emma conveying civic greetings from her hometown to the Mayor of Raleigh, NC, Henry updating us more than often in a more than anchor-man style and as pretzels, squirrels, and all manner of visual amusement fly across the screen there is also America, seen right, the way it should be, through real experiences and real people.
Emma Rugg's sense of humour runs throughout this film and as it is she who has spent the time editing the footage together it is evident, but humour aside it hasn't been that easy creating the Tour Film –
"I started the project in 2008, I had watched the footage that had been shot and I wanted to make a video of it to share with other people so I set about making the Tour Film. I learnt how to use the editing software and got started. Four months later things were going well, having almost finished the film I had started to make the end credits. Unbeknown to me the backup device I had plugged into my computer was about to corrupt and in a freak occurrence I lost all of my work. My computer was frazzled and there was hardly anything left that wasn't either corrupted or totally unusable. It was April 1st 2008 and I was devastated, all the work I had done was gone, it was a bad day to say the least. There have been a lot of ups and downs but I came back to making the Tour Film after a serious rethink and now another five months later it's finished again. I'm so excited to be able to release this film and I hope people will love it as much as I do, it has taken such a long time to put together and I can't wait to see it online."
Not accepting defeat means that the next five long months of work putting this Tour Film together has seen Emma Rugg make something truly inspiring – a Tour Video that is better than the first, a body of work which will give new insight into the music of Henry and Emma, an Everest that now has been climbed, a special film to watch, lovingly made and beautifully executed throughout, it has definitely been worth the wait.
Henry Doss is just as excited about the 'Directions Tour Films' release –
"It's not often that you get to relive the past, but the 'Directions Tour Film' has given me the chance to do just that. Fans who already know of our music will be captivated to watch our tour experiences; to see so many varied live performances; to watch the unrehearsed, off-the-cuff moments that happened on the road. People who might have heard some of our collaborations will get a kick out of seeing us perform together. Maybe people will discover this video on YouTube who don't know us at all and get caught up in our adventure, with all the good moments captured and everything inbetween".
To watch all the films and stay in touch with Emma, head on over to her YouTube channel and we wish her all the best success!