Hull Digital Live is in one week! (important parking info)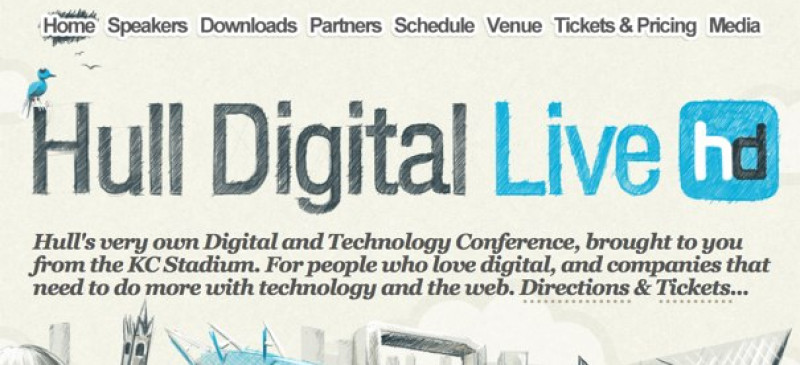 That is going to go very quickly indeed! But, it's all good fun, and yes, a learning curve too!
We are putting the finishing touches to the conference passes, the programme, making sure we all know what we're doing on the day, plus ensuring we have the speakers' presentations!
***Important***
For those of you who are attending, please be aware that Hull Fair is also going on and so the access to the stadium is different to normal. Please do have a look here which gives you all the details you will need >> click.
The main entrance to the KC Stadium car park from the foot of the Anlaby Road flyover will be closed from Thursday 9th October until Sunday 19th October. Walton Street will be closed to vehicular traffic from midnight on Wednesday 8th October and will re-open on Sunday 19th October.

All normal traffic for the KC Stadium and the Gemtec Arena will have to follow a specific circuit to enter the Stadium perimeter and South Stand car parks during these periods.

This route is as follows:-

Follow St. George's Road to the junction with Arthur Street (circa 100 metres north of the railway level crossing, St. George's Road Primary School is on the street corner).

Turn into Arthur Street and follow its full length to the T-junction with Walliker Street. Turn left on to Walliker Street and then first right (before the traffic lights) into Carnegie Street then left on to the old Anlaby Road to enter the Stadium car parks from under the Anlaby Road flyover.

This route should be used in reverse to exit the Stadium car parks.

(It should still be possible to turn from Anlaby Road into Walliker Street at the traffic lights until approximately 1600 hours each week day during the Fair, but thereafter motorists will have to use the above designated route to and from the Stadium).

Walton Street car park will remain closed throughout the period of the Fair from now until Monday 20th October 2008.

Access to the Gemtec Arena Car Park during the period of Hull Fair will be via the general access route (see above) and the Stadium perimeter road.
We will also be reminding you about this via email and twitter in the next few days.
We do have a small number of tickets left, so if you're diary is free, then do get a ticket – we would love to see you!