Ian Blowers Diamonds Launches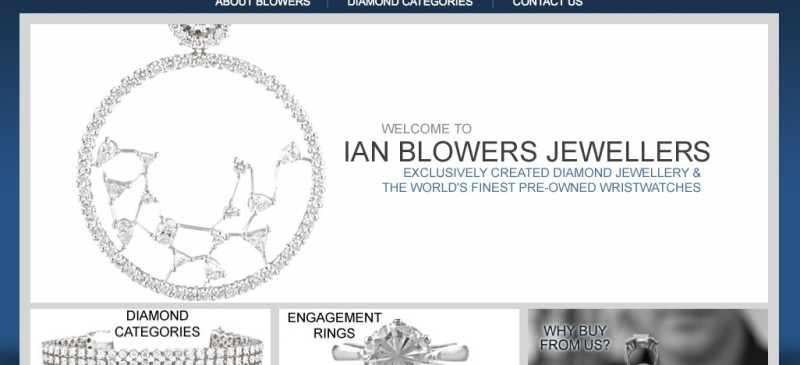 It is very encouraging to see a succesful and traditional business embrace the digital / online world, and one which is really spreading its web presence is Ian Blowers Jewellers.
Having been establised for over 35 years, Ian Blowers and his son Mark, are reknown for provinding superlative customer service and having some truly amazing watches and jewellery. They realised the importance of having an online presence a few years ago and their main watch site receives a huge amount of traffic, purely from people itching to buy the latest Rolex, Panerai or Omega piece.
In 2008 they have really started changing their marketing, firstly with a new brand identity, and then expanding their online activity, with a flickr account, some a very succesful YouTube Channel and now with their new Blowers Diamond website. It is a showcase for some of the stunning jewellery available and allows people to easily and quickly send an expression of interest for a specific piece.
We hope to be interviewing Mark Blowers in the near future, so stay tuned!