Is the Nexus 7 the Boris Bike of tablets?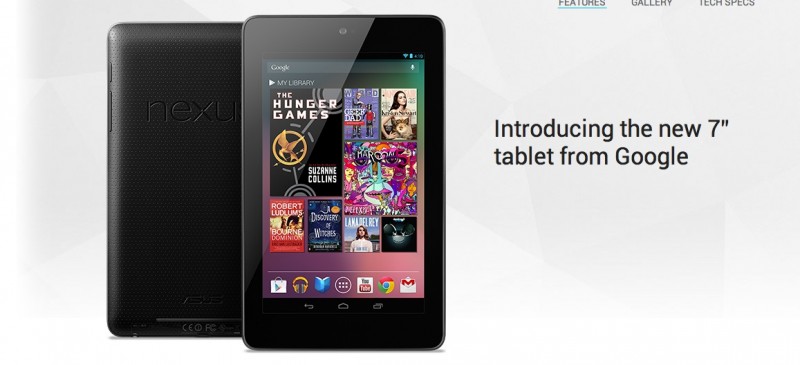 A couple of months ago I experienced something of a transport epiphany. Tired of the tube, too poor and too time-sensitive to take taxis and increasingly bored by the pace of walking around London, I became a member of the cycle hire scheme and have since skittled through the city having a whale of a time, shortening my journeys and getting some healthy exercise for free as a part of the deal.
Friends who are avid cyclists seem to acknowledge the social and environmental value of the scheme, but clearly have no desire to form their own relationship with the ubiquitous "Boris bikes". They bemoan the clunkiness of the rental cycles, the lack of a long-legged cruising gear and the hefty weight and dynamic shortfall. But I feel that this is to miss the point. You see, I don't keep a bicycle in London as I live far from the city, and I don't want the responsibility of securing and maintaining one… my journeys are short, mostly I'm keeping within the confines of the "hire zone", so it works like a charm for me, and is a heap of fun!
If I had my own superlight exotic or utilitarian stripped back single-speed bicycle then I think I'd probably join in with the sniping, and have some jolly good fun picking apart the many failings of the "Boris". I might allow myself a little sniff of derision as I lugubriously carved my path between breathless and furiously pedaling commuters, their garish "Barclays" livery at odds with my own handcrafted steed. And as I rode I'd too be sharing a comradely knowing nod with the Shoreditch hipster on the fixie. But that's not me today, I'm the one with the red face, the broad smile and the determination to reach my destination before the magic 30 minutes of free use is exhausted.
Which brings me neatly to my latest fascination, the Asus/Google Nexus 7. This 7" slab has been my constant companion for over a week now, and I'm having a lot of fun with it…
I would be a fool to label the Nexus an "iPad slayer", or to even grope around for such a hyperbolic claim. The Asus-manufactured Nexus is clearly a less broadly specified machine than the benchmark Apple tablet and I'd be setting the diminutive Google device up for a failure. Since acquiring the little fellow from Carphone Warehouse on the UK launch day I have sought out reviews and have read many articles where the failure of the Nexus 7 is determined according to its failure to surpass the more expensive iPad, principally in those areas where Apple excels; such as super-intuitive user interface, highly-polished and theatrical applications and showboating party-pieces like Garageband. No question about it, the iPad is the daddy and wears its DNA on its sleeve, and I'm not sure that the Nexus is even trying to eat the iPad's lunch.
The Nexus makes a lot of sense to me, because although I can see that the lack of a rear-facing camera, the decidedly meat-and-potatoes collection of apps offered by the Google Play store and the 16GB storage limit invokes a profound "huh?" from existing iPad owners, there are a lot of folks who either don't need, don't want or can't afford that "full feature" experience. And at under two hundred quid I think that this is where the Nexus delivers in spades.
Pick the device up, it feels solid and reassuring in the hand but it isn't heavy. The buttons are nicely finished on the side, the rear is coated with a rubberized finish not unlike something employed by Audi in their recent vehicles, where a tactile feel is required and grip is an advantage. This doesn't feel cheap, but it is inexpensive.
Thumb the top button on the right hand side, just above the physical volume rocker, and the display pops awake with a pleasant lock-screen. Slide your finger down and unlock to the homepage, or slide your finger up and unlock Google Now, accessing local information and stuff that's important to YOU. It's simple, it's intuitive, and with the introduction of Jelly Bean it feels like Google's Android OS has reached a level of fit and finish that at least matches that of the hardware, and the Nexus has a few neat tricks up its sleeve too!
Navigating around the device is straight-forward and pretty intuitive, although for absolute "no-brainer" levels of simplicity iOS still has Android licked… but is getting there. Navigating around the world is also pretty straight-forward, as although the Nexus lacks cellular data connectivity, requiring WiFi for Internet access, it does boast a GPS radio and the excellent Google turn-by-turn navigation is right there out of the box… now you can't do that with an iPod touch!
In terms of software and apps, well you're very well catered for if you want to cover the basics. Chrome is a browsing environment that translates well from the desktop to the tablet, and with Gmail taking care of email duties, the addition of Skype, Spotify, Dropbox and Kindle from the Google Play store and Angry Birds for those downtime moments then my device was pretty much ready for action. And it's here where I had my "Boris Bike" moment… because although the Nexus isn't a racing machine, it's not an exotic hand-crafted frame or a carbon fibre woven shopping basket and it lacks the spokey-dokeys of my old 1970's Raleigh Chopper, it is a device that will get me there without fuss or expense, without needing to worry or plan too well.
The Nexus 7 has a low entry price, great general competency, provides a neat interface into my favourite cloud-applications and offers a battery life that will see me through the day, (and well into the night, without breaking a sweat or requiring that I nervously scan walls for spare outlets in every room. Yep, I'm looking at YOU iPhone 4S!). Moreover, it doesn't feel like an orthopaedic shoe, or look like a Soviet-era grey leather blouson. It's a proper little thing and whether it's a long-term love, or becomes the device I toss guests and their visiting children, I'm enjoying it very much.